Prima Frutta - Cherry Line #4
Linden, CA
---
Builder
Roland Construction, Inc.
Building Use
Cherry Packing/Cold Storage
Project Size
90,225 sq. ft.
Products Used
Rigid Frame
Continuous Beam Frame
Panel Rib™ Roof System
Panel Rib™ Wall System
The interior columns of the 280' wide Continuous Beam frames were strategically placed to accommodate the many components of the processing equipment and interior pits. The building was designed with minimal columns to allow for maximum flexibility for future equipment changes. With suspended air, water, fire sprinkler and process piping, the 5 lb collateral load gave the owner the flexibility to locate and move piping as needed. The facility houses a two-room 16,170 sq. ft. cold storage facility. Additionally, the building features 360 Tuf-Lites and 104 Wall-Lites.
With the addition of Cherry Line #4 and the adoption of cutting edge technology, Prima Frutta is regarded as a worldwide industry leader in the packing and marketing of cherries.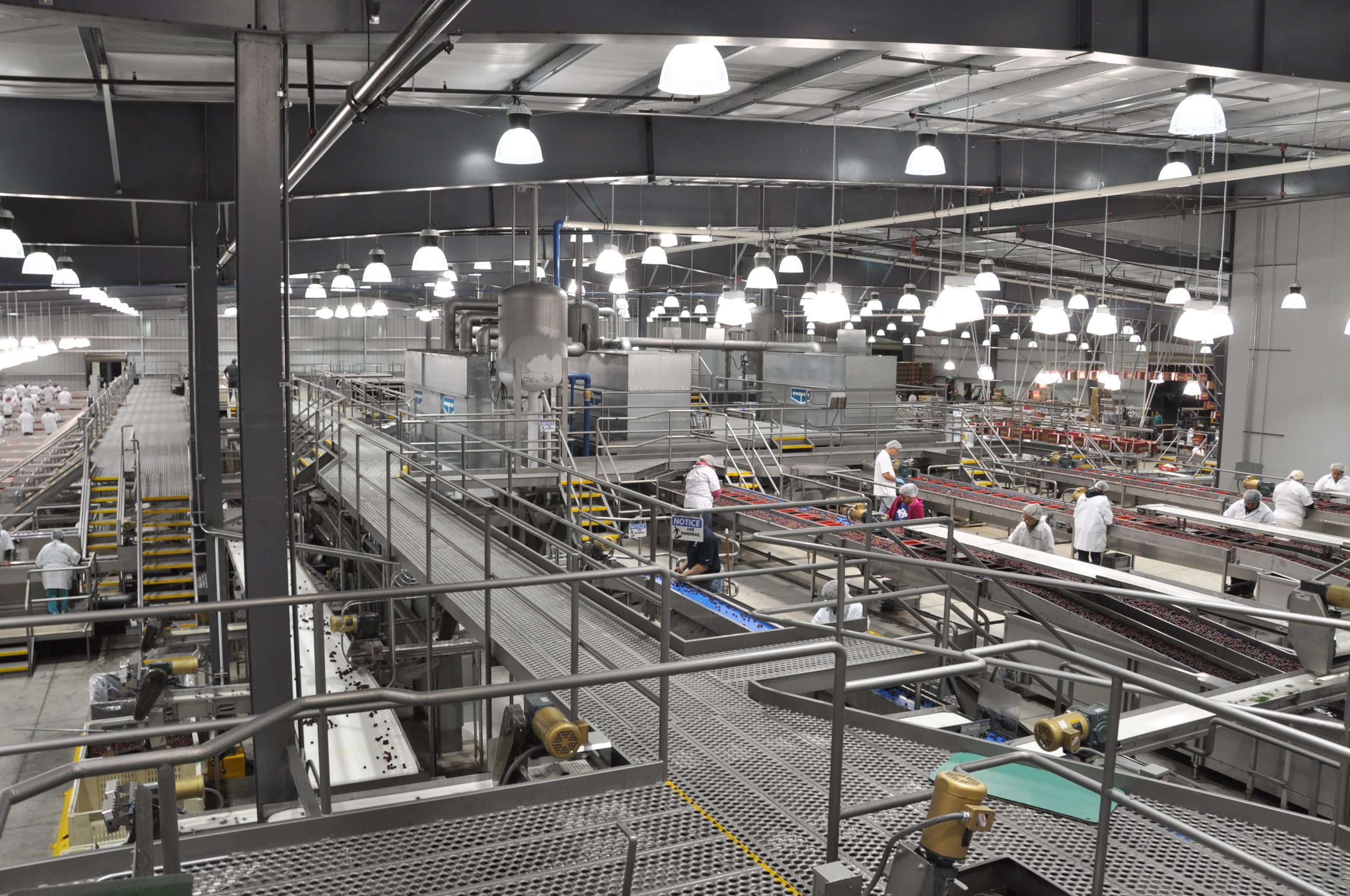 Related
projects
---
---